We help people make and multiply life-giving relationships.
"I have come that they may have life, and have it to the full".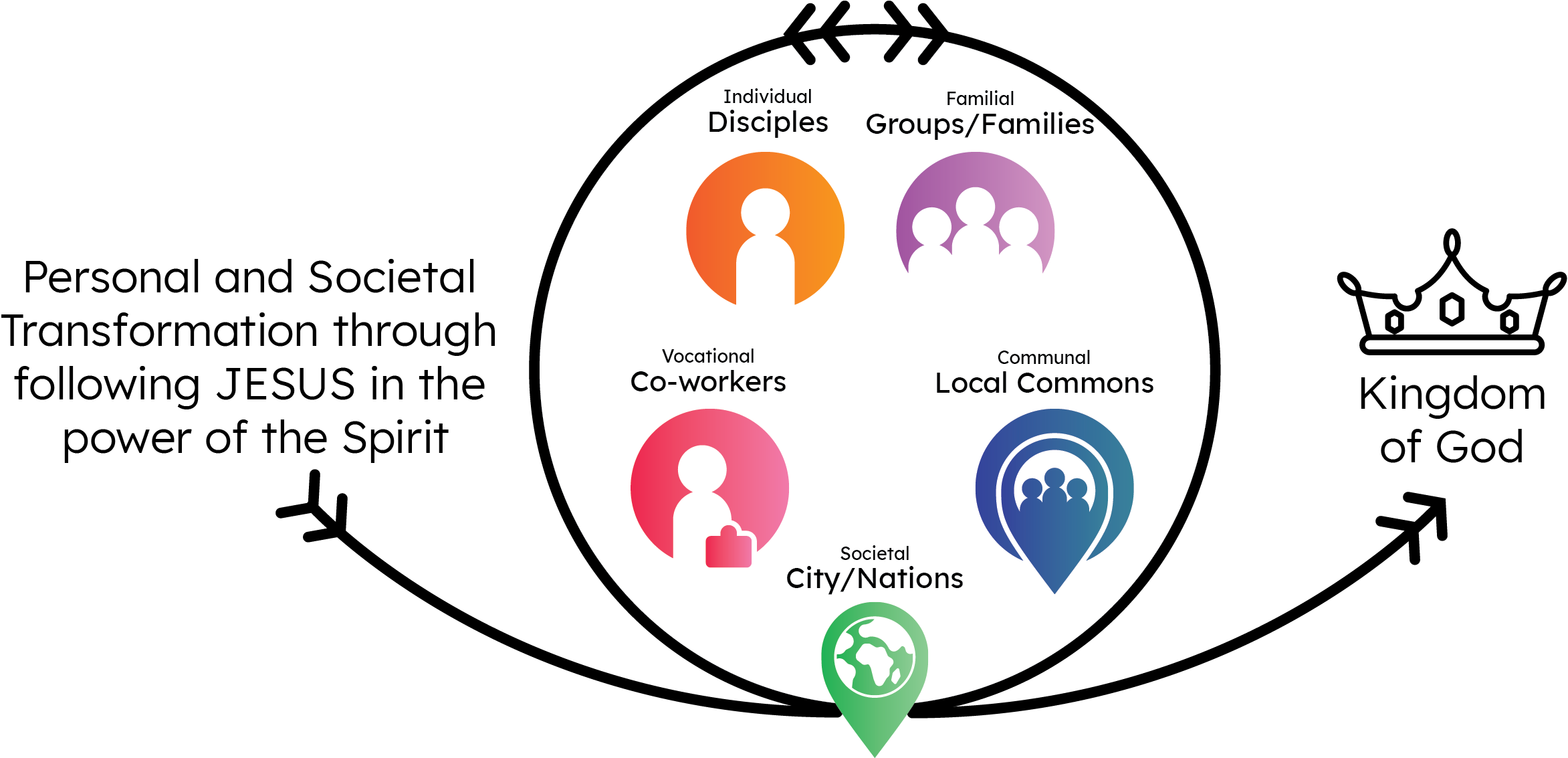 NewHope's 5 Life-Giving Relationship Circles focus our attention on key relationships that serve God's wonderful purposes for our world. 
As individuals we can have a relationship with Jesus that is personally transforming and empowering. As we allow Jesus to apprentice us and connect us together, we become influencers – like salt and light and leaven – lead by the Spirit to impact and transform society itself. We live by faith, labouring towards a new heaven & earth.
The familial, vocational and communal circles help us see the opportunities for mutual care, faith formation, and bold witness in these diverse contexts. We will advance God's mission together by forming 'Communities of Hope' in our families and with other believers; becoming 'Agents of Hope' in our workplaces and schools, and through the visible long-term witness of a 'Place of Hope' (our local commons in Blackburn North) where we have put down roots and built up services as a visible expression of Jesus' body in the world.
The Life-Giving Relationship Circles help our members and supporters to envision countless Dynamic Pathways where people connect, hospitality occurs, divine love is shared, mercy is experienced and God's mission is advanced. Thinking in this way we are intentional and obedient to God's invitation. The circles also help us focus and align our collaborative ministry efforts, social enterprises, training initiatives and program dollars so we make the greatest possible difference.
Pathways are dynamic, not linear. We participate in different ways and to different levels of engagement in each of the 5 circles. Clearly, the Individual Circle is the key to all the others.
We have identified the simple outcomes we are working towards together, the core commitments required of us all and the postures that we must take to serve personal and societal transformation.
God's mission is relationally energised. This is how our behaviours and beliefs are formed, not so much through programs and processes as through life-giving relationships. It is about 'being with', 'becoming', and 'loving'. 
Join us.